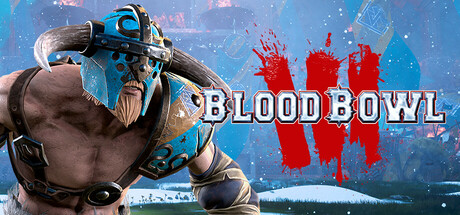 Is there any anticipation for Blood Bowl 3? Doe anyone even know there was a Blood Bowl 1 or 2? Well they should, and there should be.
Blood Bowl is a fantastic games developed by Cyanide Studio, and is currently available as a 1 and 2 on Steam. Blood Bowl 2 is very fun and challenging game which is advertised to be Warhammer and American football together. Whether you call it football or rugby, it is a fun spin on a great fantasy universe and a great sport.
Here is some gameplay from Blood Bowl 2:
As you can see, I have a blast scoring touchdowns against some crazily lovable war Orcs. I am very excited about a third installment of this title.
So when can we expect it?
August 2021 is the current release information we have. I have no expectation of it being pushed back. This game will very likely release on time, and feature a lot of aspects from the 2nd game. There will be some great improvements, but from the sound of it -the game will be very much like Blood Bowl 2.
What is the main difference between 2 and 3?
The biggest difference is that Blood Bowl 2 released in 2015. A ton of groundbreaking technology has been developed since then. You still play as the coach of your monstrous (or human-like) team, yet there should be some massive graphical and mechanical upgrades.
Sounds good to me. Where can I play it?
STEAM. and possibly PS5 + Xbox Series consoles. There has been no minimum requirements posted for this game as of yet on steam. Blood Bowl 2 is available on PS4 and XboxOne. So it is safe to assume the 3rd one will also come to consoles. I have no info on when.
Stay up to date with RogueGOOSE1 to stay up to date with this and many other Warhammer games!