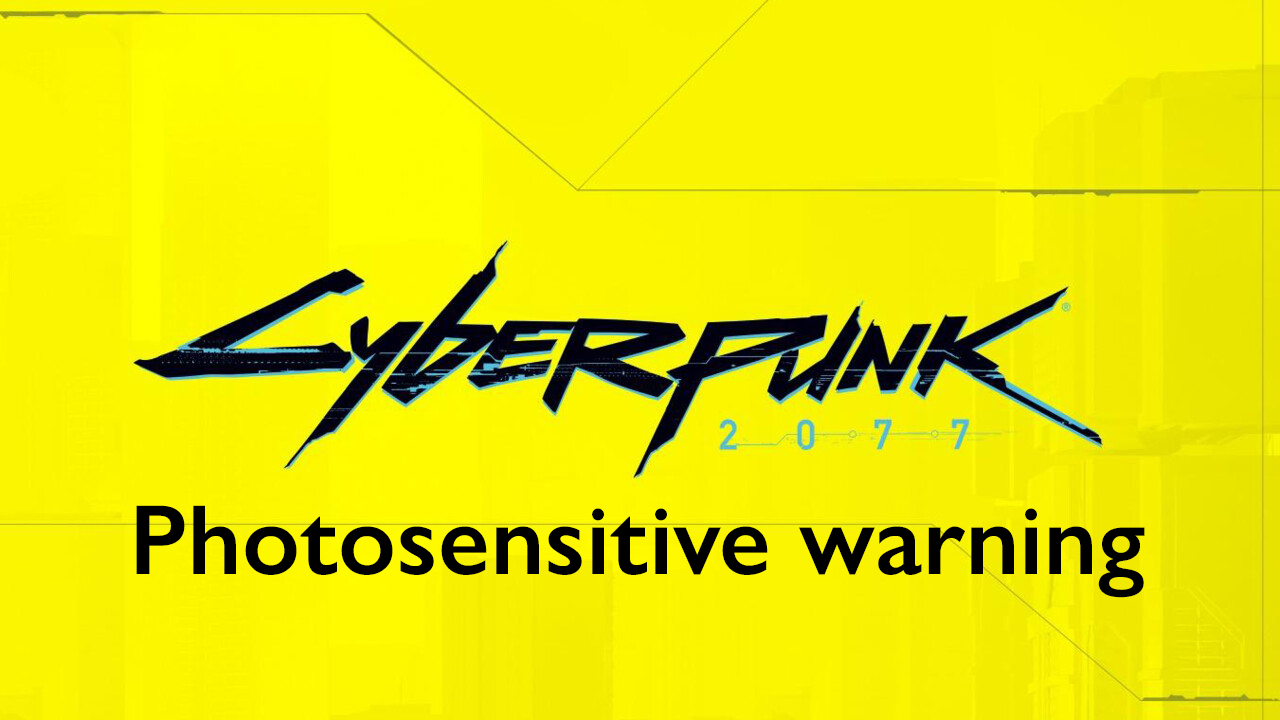 Cyberpunk 2077 is the most hyped game of the 2020 holiday season. Gamers from all walks of life look to flock the Night City as soon as it releases. We wanted to release an article to warn anyone that may not be familiar with photosensitive epilepsy.
Remember to use caution. Especially if you're someone whom struggles with epilepsy. I am not a doctor, nor do I know much about epilepsy. I just do not want to turn what should be an amazing gaming experience turn into a bad experience for any gamer.
Supposedly, (according to BBC, MSN, and others following the game's release), CD Projekt has added; and will continue to add, warnings in-game to warn of the possibility of photosensitive epilepsy.
Does this effect you?
It effects us all as gamers. Many individuals who have experienced epilepsy from bright visuals had never had previous episodes of epilepsy. So just be mindful and tell anyone you know that might play the game.
Again, I don't know much about this. The game certainly seems brightly colored and very flashy from the trailers. These are features that excite many of us who look to dive head first into Cyberpunk 2077. If they can possibly be harmful, I hope we can all use caution.
I wish you all the best and hope you have a great gaming experience with the release of Cyberpunk 2077. Hop in the countdowns with us and join the discussions. Links:
Facebook Countdown
Cyberpunk 2077 Countdown
RogueCorp Countdown
TheCorp – RogueCorp Online
Discussion
Discord