Survival games have hit big on PC and consoles. Playstation 4 and Xbox have received numerous games that were seen as PC only, but were later remastered for console gaming. This genre delivers unique playing concepts that we gamers had been dying for. The genre has become a tad saturated on PC and consoles, but have developers quenched our thrist?
Quick answer, NO.
Survival games continue to role out new and exciting concepts that we had only previously dreamed of. Often times, concepts that we'd never even considered. Take this game for example:
1. The Last Oasis
The Last Oasis is a game set in a reality where the Earth has stopped rotating. This reality forces the last human survivors (you), to outrun the scorching Sun constantly to survive. You can traverse the massive open world on a mobile base that you craft. Scavenging, stealing, and trading become a huge part of your life in this Nomadic Survival MMO available for PC.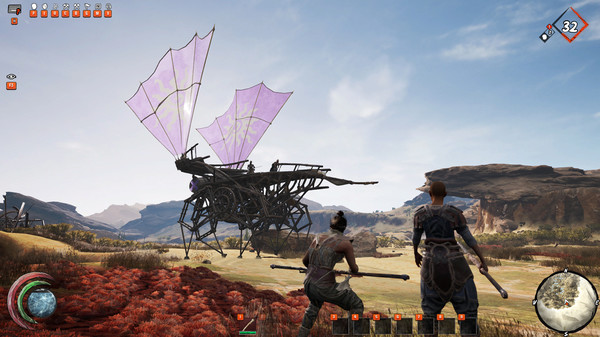 Yes, The Last Oasis is currently only available on Steam. Those who have a PC and love unique survival games may enjoy this title.
Will The Last Oasis come to console? No, probably not. Definitely not anytime soon.
So what unique survival games should consolers play? Assuming this next game eventually makes it to a release date, I would certainly recommend it to console and PC players: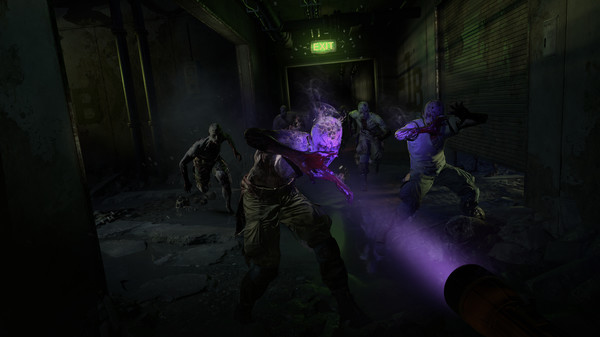 2. Dying Light 2
Dying Light 2 has been pushed back from final released about 475,000.5 times. That's an obvious exaggeration, but it's 2020 we need disclaimers for everything. Dying Light 2 is the sequel to the 2015 game Dying Light. In number 2, it has been 15 years since humanity was lost to a global pandemic. This fact intrigues us all in these days of COVID-19. Humanity wasn't lost to coronavirus in this game, but the thoughts of plague and virus spreading all around the world are certainly current events.
I am one that got over the moon excited about Dying Light 2 when it was featured at E3 2018. The world premiere captured many survival and horror enthusiasts hearts. Our hearts were quickly hardened upon it's first push back, and again with each subsequent set back. First quarter 2021 seems like the next release to not hold our breaths for. I'll still be in line once it is official though.
Next Game
So far we have looked at a PC only survival mmorpg, and a multiplatform survival horror that may or may not ever release. So how about a survival genre game that is multiplatform AND is available right meow?
3. Ark: Survival Evolved
Ark: Survival Evolved is a multiplatform game that is available right meow. In fact, it's been available for quite some time. So why did we feel the need to include it here over newer games? Largely in part to the fact that Ark: Genesis DLC released earlier this year. The game has revamped and created a whole new audience. Thousands of players returned to survive, and thousands of players began surviving for the first time.
Over 100+ creatures can be tamed, shelters can be crafted, and other players may be teamed up with or destroyed in this game as you fight for survival. This is unique concept which I absolutely adore. Each dinosaur or creature has a unique skill which can be exploited to aid in survival. Growing crops and building massive bases can also be very fun aspects to play with.
Now I know if you're an old Ark player, you may be thinking this game isn't what it once was. You are also correct. It has changed. You may like it though if you're ready to experience it from another angle. Some players have also experienced bugs and other issues with the game. I have not. I think that this is still a solid game and has no where near the issues it had within it's first year after release.
Ark: Survival Evolved is available on PC, Xbox1, PS4, Nintendo Switch, and mobile.
Next up we have a wildly ambitious game… which is:
4. Dual Universe
Dual Universe isn't quite a survival game; however, it features many concepts that we survival enthusiasts love. Things such as:
– Massive player driven ecosystem
– Building & Crafting
– Open world
– Exotic world
Building and crafting is a concept you find in most survival games. You typically need to build shelter to survive the wilderness. This game also features PvE & PvP aspects just like we survival game enthusiasts enjoy, but the environment is exotic planets and space. Naturally you will need a shelter from differing environments.
Dual Universe is a sandbox mmo rather than a survival mmorpg. I felt inclined to include it in this article because it truly fascinates me. The big draw it has is that it is one massive open server which will never be reset, and allows things to just happen naturally. Explore space, survive the environment, and interact with other players across the universe. Sounds exciting to me. This game is solely available on PC.
5. Dead Matter, SCUM, DayZ
So why are there 3 games in the 5th slot? These games are all survival mmo's which tend to grasp the same audience. It's likely that you would enjoy them all if you're someone who likes one of these games. Dead Matter and SCUM aren't available in their respective full versions, but are available on a limited basis solely for PC. DayZ on the other hand is available in a full capacity on PC, XBoxOne, and Playstation 4. So you can get your hands on one or more of these titles no matter what kind of gamer you are.
Dead Matter is taking the internet by storm currently. It is not ready for 100% access, but some gamers have found their way into the game through early access. We can only speculate it's final launch.
DayZ – is a tad older than the other 2 titles we have included in the 5th showing. It is available across PC, Xbox, and PS4 – so it has that going for it.
SCUM – has a growing player base, and is the true survival mmo that we love. It is only available for PC.
Conclusion
7 Games make it into this article. All of these games are worth taking a deep look into if you haven't already and perhaps a second look if you have. Here at RogueCorp we are committed to bringing some fantastic gaming information, and have looked heavily into many survival games. We will be rolling out more exciting information about many survival games and mmorpg's this whole month. Subscribe for more and find out what RogueGOOSE1 is playing on FB and Twitch:
https://facebook.com/gunnergoosegaming
https://twitch.tv/roguegoose1